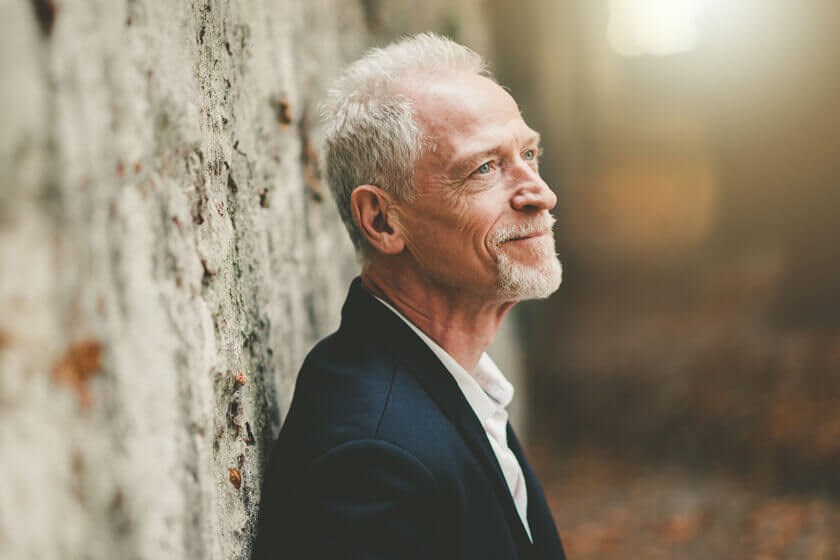 TREATMENTS ARE AVAILABLE FOR INDIVIDUALS DEALING WITH TEMPOROMANDIBULAR JOINT DISORDER
Each day you use your jaw joints many times. For this reason, pain within your jaw can be a notable issue. In this blog, we explore the condition referred to as TMD (temporomandibular joint disorder) that leads to discomfort in your jawbone. For men and women in Wake Forest, NC who suffer from temporomandibular joint disorder, there are many modern remedies that may help manage your side effects and address the underlying source. If you have chronic discomfort in your jaw or trouble opening and shutting your mouth, contact DentalWorks - Wake Forest to schedule a comprehensive oral health evaluation with our team of experienced dentists. Let's begin by learning more regarding TMD and TMJ…
DIFFERENCES AMONG TMJ AND TMD
The abbreviations used in the blog are very much alike, so it may get confusing. Let's take a moment to discuss the meaning of TMJ and TMD. Abbreviated as TMJ, the temporomandibular joints are the two moving hinge joints connecting your mandible (jawbone) with the rest of your skull. If one or both of your TMJ become inflamed or cause discomfort, it is classified as a temporomandibular joint disorder or TMD. To recap, TMJ is the joints in your jaw, and TMD is a problem with your TMJ.
SYMPTOMS OF TEMPOROMANDIBULAR JOINT DISORDER
Symptoms of TMD can vary from mild discomfort to severe pain. If you recognize symptoms of temporomandibular joint disorder and discuss them with your dental professional, your treatment plan may be less invasive. When you notice one or more of the following symptoms, schedule an examination with your skilled dentist in Wake Forest, NC as early as possible:
TROUBLE WHEN MOVING YOUR JAW
As TMD progresses, it may appear as if your jaw is stiff and will not easily open or shut. In this case, it's important to schedule an emergency visit with your dentist to get treatment.
TENDER, SWOLLEN JAW
If you touch along your jawbone, it may be puffy or sore if you have temporomandibular joint disorder. This may make it difficult to chew or talk.
PAIN IN YOUR TMJ OR EARS
The TMJ is located right near your ear, so if you experience TMD, it may cause pain in and near your ears.
NOISES AS YOUR JAW OPEN AND CLOSES
In addition to discomfort and difficulty when moving your jaw joints, you may notice a clicking or popping sound when you open and/or shut your mouth.
DIFFICULTY WITH EATING OR TALKING
When it is difficult or uncomfortable for you to eat or talk, you may be experiencing TMD. This may become progressively worse over time, so you should talk to your dental professional as early as possible.
CAUSES OF TEMPOROMANDIBULAR JOINT DISORDER
The cause of TMD varies between patients, as there are many instances in which TMD may occur. One of the most common is arthritis in or trauma to your jaw. Bite issues, known as malocclusion, may also be to blame. If biting down normally, the teeth should come together and be positioned evenly, so the jaw can shut comfortably. High points on your existing teeth or a dental restoration (crown, bridge, or dentures) can prevent this and adversely impact the way your jaw functions. Bruxism, a condition characterized as tightening the jaw in addition to grinding your teeth either during the day or while sleeping (nocturnal bruxism), can cause swelling due to overworking the jaw muscles, leading to TMD. It may shock some patients in Wake Forest, NC to learn that even habitual gum chewing may cause a flare-up of temporomandibular joint disorder.
DIAGNOSING TEMPOROMANDIBULAR JOINT DISORDER
Although there is no standardized test used to diagnose TMD, the dentists at DentalWorks - Wake Forest can perform a comprehensive oral health examination for patients who complain of jaw pain. Typically, oral exams include an assessment of jaw movement to identify any evidence of clenching, alignment issues, grinding, tenderness, or swelling. Advanced imaging, such as comprehensive digital x-rays, may also allow your dentist to properly diagnose TMD and allow them to determine the appropriate plan for treatment.
TEMPOROMANDIBULAR JOINT DISORDER TREATMENTS
Treatment for your temporomandibular joint disorder side effects will be customized depending on the cause of the disorder and the amount of your discomfort. Your dental professional will carefully detect your TMD prior to suggesting a treatment process. This may consist of one or more professional treatments for long-term improvements, as well as suggestions for at-home remedies that will provide quicker, short-term relief from your TMD symptoms.
AT-HOME REMEDIES
Patients may do various remedies on their own in order to help alleviate TMJ pain and side effects. In regard to eating, adding soft foods which are less difficult to chew will lessen overuse of the jaw. Hot and cold packs applied to the jaw area may ease pain, in addition to non-prescription anti-inflammatory medications such as Advil. In some instances, your dental profession may give you a prescription for anti-anxiety medications, as well as muscle relaxants if your TMJ are locked up or you are tightening your jaw during the day from stress and anxiety.
NIGHT TIME GUARD
Many people live with nocturnal bruxism, a disorder that means they clench their jaw and grind their teeth while sleeping. This can lead to swelling and pain in your TMJ. A custom night guard made by your dental professional can help keep your jaw in the correct position as you sleep and protect your teeth from the wear of grinding.
AN ORTHODONTIC TREATMENT
Issues with bite alignment, also referred to as dental malocclusion, can put pressure on your jaw joints leading to TMD. In order to relieve the stress on your jaw and give you a straighter smile, your skilled dentist may suggest orthodontic care. Based upon your concerns and goals, this may include conventional metal braces or the more modern approach, Invisalign. Utilizing clear, removable aligners, the state-of-the-art Invisalign process carefully moves your teeth into their proper placement with none of the drawbacks of traditional braces. To learn more regarding Invisalign, schedule a consultation with the experienced dentists at our Wake Forest, NC facility.
CHECK YOUR POSTURE
An additional method for relieving TMD discomfort involves making small improvements within your posture. For instance, refrain from supporting your chin within your hand as this placement puts extra stress on the jawbone. Also, work on sitting with your back situated against a chair back in order to prevent slouching. It may help to reduce anxiety levels by practicing a combination of relaxation and meditation techniques, such as breathing techniques.
DECREASE YOUR TEMPOROMANDIBULAR JOINT DISCOMFORT
Patients in Wake Forest, NC who have jaw discomfort or other symptoms of temporomandibular joint disorder (TMD), we invite you to reach out to your dental professional to schedule an oral health evaluation and consultation. At DentalWorks - Wake Forest in Wake Forest, NC we offer a diagnosis of TMD and several treatment methods. Our team of dentists strive to help each patient improve their oral health so they may experience a bright, healthy smile they can display without discomfort.