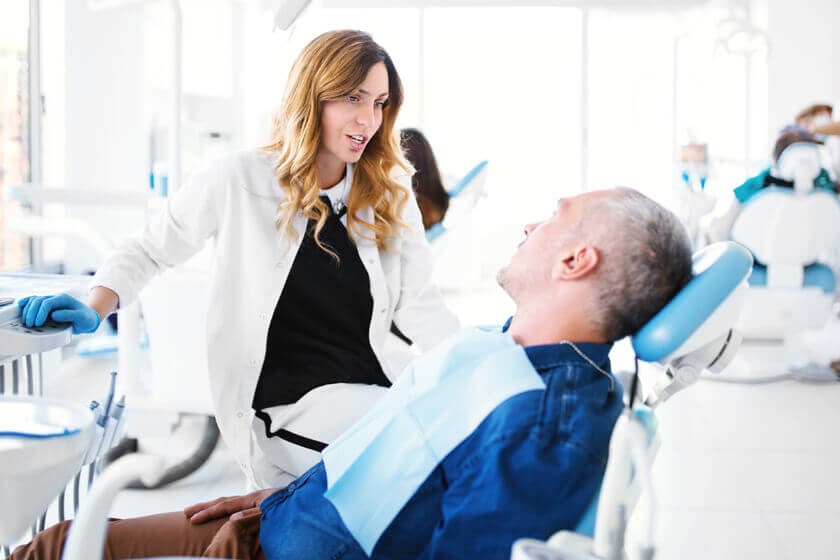 LEARN MORE BENEFICIAL FACTS ABOUT IV SEDATION FOR DENTISTRY
When you think of sedation used at a dental practice, your initial thought tends to be laughing gas. Although nitrous oxide sedation (more commonly known as laughing gas) is typically used by dentists, there are several other options available that vary with your individual needs and the services you're having done. To suit men and women who have extreme dental worries, or if you're about to receive an invasive procedure, your dentist can recommend IV sedation. Intravenous sedation (alternatively known as intravenous sedation) injects the substance straight into your veins throughout your appointment. To aid individuals in Wake Forest, NC who are having more lengthy or more extensive oral treatments, as well as those who have a significant fear of going to the dentist, intravenous sedation could be a reliable option to keep you at ease during your procedure. In this piece, our dental professionals at DentalWorks - Wake Forest set out to discuss if you're a potential candidate for intravenous sedation and describe situations in which IV sedation is typically used, including what to expect.
COULD I BE A SUITABLE CANDIDATE TO RECEIVE IV SEDATION?
Patients should possess great total health to qualify for IV sedation. The dental practitioner in Wake Forest, NC will learn about your medical history, all current illnesses, and which medications and vitamins you are taking currently prior to giving you IV sedation. This information will help your dentist decide if you can benefit from IV sedation, along with the kind of substance and dosage they will use. Individuals need to inform their dental professional if they have had any allergic responses to particular drugs or anesthesia. Since IV sedation involves implementing a needle to inject the sedative straight into your vein, it's recommended that you don't have anxieties related to needles. It's vital to be honest with your dental professional all through your one-on-one so they can decide if you may be a qualified candidate for IV sedation.
FREQUENT SITUATIONS FOR IV SEDATION
IV sedation is frequently utilized for three main reasons — to help patients with extreme dental anxieties, to keep patients at ease during extensive treatments, and to help men and women with a low pain tolerance or a strong gag reflex.
During longer visits, IV sedation might aid in keeping you comfortable. Intravenous sedation is usually utilized during wisdom tooth removals and dental implant surgeries. Gum surgery to address advanced gum disease might also call for IV sedation because incisions are placed into the gums to extend to deeper areas.
If you have a strong gag reflex or not much tolerance for discomfort, IV sedation should be helpful for regular teeth cleanings and common treatments. Sitting comfortably in a dentist's chair might be achievable if there's a way to allow you to resist the need to gag. Intravenous sedation could be beneficial to help you through routine teeth cleanings or simple treatments, like a filling or SRP for gingivitis.
For those who experience severe dentophobia (the fear of going to the dentist), you could be eligible for IV sedation. Individuals with a mild fear level might be better suited to a lesser kind of sedation, like laughing gas or oral-conscious medication. If you have dental fears caused by a negative prior visit or another reason, but you still require an oral procedure or want to improve your oral health, set up a consultation at DentalWorks - Wake Forest to discuss your numerous options. Our knowledgeable team will help you determine if IV sedation is adequate to meet your particular needs.
THE DETAILS YOU NEED TO BE AWARE OF PRIOR TO YOUR CONSULTATION
During your one-on-one, your dental professional could go over how to plan for IV sedation, which may consist of not consuming food or drinks for three or so hours prior to your appointment. Based on your individual circumstance, you might also need to discontinue taking particular prescription or over-the-counter medications before you have IV sedation to avoid a negative interaction. Once you are reclining calmly in a treatment chair, a needle should be situated in your vein, which will dispense the sedative directly into your body. The sedation should begin to work quickly, and the dose may be altered throughout your appointment depending on your needs. A form of anesthesia will also be used to numb a certain area inside of your mouth before our dental practitioner starts your procedure. Depending on the dosage of IV sedation administered, you may be somewhat alert and capable of following easy instructions, but you will probably not remember what happened during your operation. Once your operation has concluded, the medicine will be stopped, and you will return to your regular self. Patients often feel drowsy right after their treatment, but they often start to recover quickly and speak and navigate normally.
WHAT COMES ABOUT FOLLOWING A SURGERY UTILIZING INTRAVENOUS SEDATION?
After your appointment, you will need to arrange for an acquaintance or someone you trust to take you home, seeing as how you will not be allowed to drive. Moreover, we will urge you to relax and recover for the rest of the day. The drug and its physical impacts will most likely dissipate over the course of a night, but be careful while performing activities the next day, mainly driving. The dental professional will go over any post-op tips if you underwent oral surgery. They will also discuss ways to treat your incisions and ways to keep your mouth clean. Be sure to get in touch with our practice in Wake Forest, NC if you come across any issues following your IV sedation procedure.
ELIMINATE YOUR ANXIETY ABOUT SEEING THE DENTIST THANKS TO IV SEDATION
In the event that IV sedation seems like it could be a good alternative for your circumstance, it's important to select a practice in Wake Forest, NC who is capable and qualified to carry out this effective element. If offered by a experienced dental professional to a good recipient, IV sedation could help with serious dental fears and keep you relaxed during a number of treatments. For patients who are interested in learning more about different sedation alternatives, we urge you to contact DentalWorks - Wake Forest to go over your specific needs during an appointment with our experienced dental professionals.