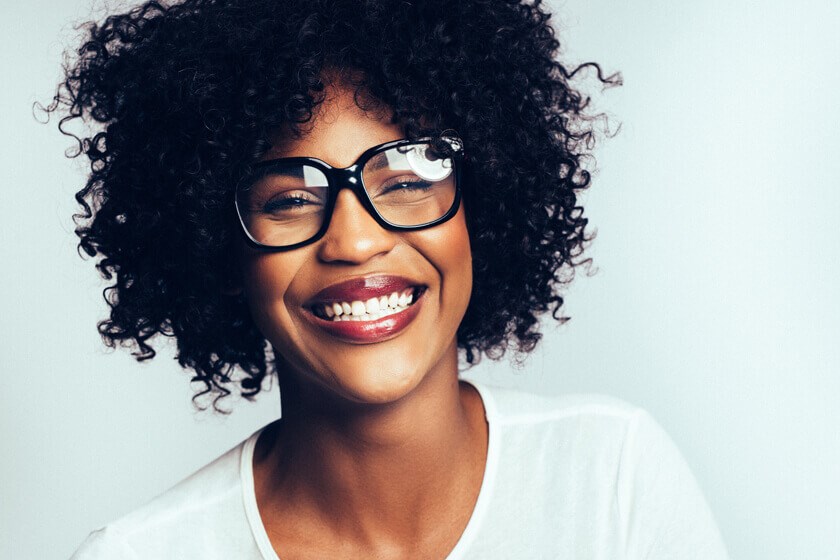 AM I A CANDIDATE FOR INVISALIGN?
Though uniform, straight teeth are more in demand than ever before, traditional metal braces are being used increasingly less. Since the day Invisalign was created, patients have been flocking to their dentists in Wake Forest, NC to find out about this revolutionary procedure that can provide a straighter, healthy smile. In contrast to clunky metal braces, Invisalign uses transparent, removable trays that gently shift teeth into proper alignment. The newest Invisalign process is great for all the busy inhabitants of Wake Forest, NC who wish to avoid braces, which they worry might diminish their appearance or professional status. The excellent team of dentists at DentalWorks - Wake Forest provide Invisalign as an effective treatment for patients who want straighter teeth without the visibility of traditional braces.
CAN I GET INVISALIGN?
Invisalign is a terrific choice for adults or patients in their late teens who already have all their permanent teeth and want to fix a dental misalignment. Invisalign is recommended by dentists to treat several common alignment problems, including crooked teeth, extra spacing or gaps, and tooth crowding, plus malocclusion (overbites, under bites, etc.). Often, patients opt for Invisalign just because of its simplicity and appearance aspects. Most of your acquaintances won't even know you're using them, and Invisalign can be removed for eating, cleaning, and special events. The majority of men and women prefer Invisalign over conventional braces because they are clear, comfortable, and discreet.
DOES INVISALIGN FIX EVERYTHING?
Even though Invisalign can help with slight to moderate misalignment, it is not suggested for severe problems, like a substantial under bite or large gaps. Your dentist in Wake Forest, NC will assess your dental concerns to determine whether Invisalign is the best option for you. It is, therefore, important to keep in mind that fixing your teeth using Invisalign means being responsible with the aligners. You have to wear them all the time (at least 20 hours a day), and you will also need to be extremely cautious about where you keep them. If you don't keep track of the aligners or need to replace them, your therapy will become much more costly, and this will hinder your progress. Compared to traditional braces, which are left on for your entire therapy, Invisalign requires more effort on the patient's end. You must be sure to use the aligners as much as you can. Forgetting to use your aligners will delay your progress, as the teeth will take more time to move into their new positions. If you are unwilling to commit to the effort and upkeep involved in Invisalign, you might need to think about other options.
JUST HOW WILL INVISALIGN WORK?
In order to begin your Invisalign therapy, electronic casts of your teeth will be made. The casts are utilized to create your initial set of aligners. They may be made for your upper and/or lower teeth, based upon your needs. Every few weeks, you will have to exchange your aligners with more refined ones. This works to slowly shift your teeth into their correct positions. Your dentist may periodically take fresh scans of your teeth to monitor your progress and help create replacement sets of aligners. In order to get the absolute most from your therapy, you need to wear the aligners as much as you can, just removing them while eating and brushing your teeth.
WHAT IS THE REQUIRED CONTINUING UPKEEP AND MAINTENANCE WITH INVISALIGN?
When compared to traditional braces, the maintenance with Invisalign is relatively easy. You don't even need to worry with rubber bands or the discomfort associated with tightening brackets or arch wires. Brushing and flossing are simple. You just take out the aligners to gain clear access to your teeth. Other perks of Invisalign include consuming whatever you enjoy and the freedom to take them out for special events. Since your food won't ever touch the aligners, they won't be damaged. Nonetheless, you should rinse your teeth and aligners before placing them back in. Individuals using Invisalign will have to visit their dentist every couple of weeks to monitor how well their teeth have been progressing. Your dentist may inquire whether you've experienced any issues with your present aligners and check whether your teeth have shifted enough for the next set. It is crucial that you follow your dentist's recommendations and not wear one pair of aligners too long or try to skip a set, as this will affect your progress and may extend your Invisalign therapy time.
HOW LONG CAN I EXPECT TO USE INVISALIGN?
Every patient's treatment program is different, so the amount of time it takes to straighten your teeth will differ from patient to patient. Multiple factors go into the treatment duration, including the degree and type of dental problems that have to be corrected, along with the amount of aligner sets it will take to attain the optimal results. On average, the treatment time may last anywhere from 1 – 2 years. Following your first appointment with your dental practitioner and getting your electronic molds created, you will get a much better idea of the treatment duration.
DO I NEED TO USE A RETAINER?
After Invisalign therapy has put your teeth into their correct places, your teeth and jawbone will require a little additional time to adjust. This is why it is so important to diligently wear a retainer. Every retainer is constructed from the same clear substance as Invisalign; therefore, they are comfortable and barely noticeable. At first, you will have to wear the retainer as often as you did your aligners: a minimum of 20 hours a day. However, eventually], you will transition into just using your retainer at night to maintain the new positioning of your teeth.
I'M READY TO GET INVISALIGN
If you want to learn more about Invisalign, please call our office in Wake Forest, NC to set up a consultation. We will be happy to devote some time to offering answers about the Invisalign procedure. Our group of dentists at DentalWorks - Wake Forest will provide a personalized Invisalign therapy plan that will explain all the steps of the way Invisalign can help you get your most beautiful smile. The total cost of your Invisalign therapy, together with an approximate treatment timeline, can also be provided at your initial appointment. Call us soon to learn whether Invisalign is right for you.